Welcome to SpinGenie Blog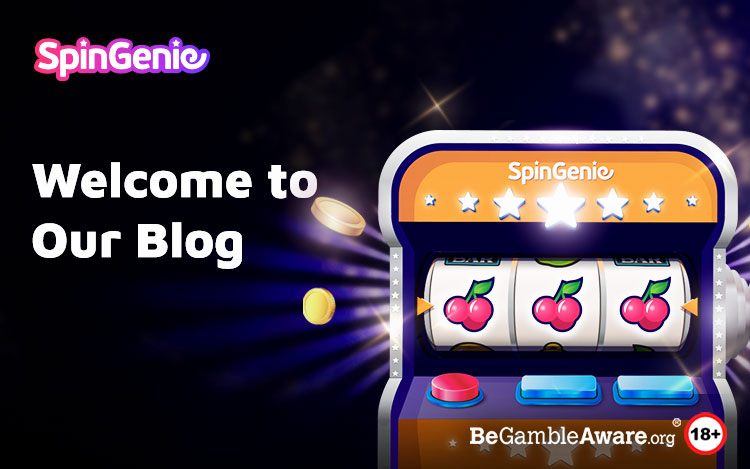 Here at SpinGenie UK we're excited to introduce you to a new feature to our site; our SpinGenie casino blog! One of the things we're really passionate about is making sure that our players are given the very best online slots and casino experience out there. We think that adding a handy-dandy casino blog to our website was long overdue and know that many of you, our SpinGenie family, will benefit greatly from some useful insights, guides, tips, and of course, updates on everything that is up and coming for the site.
So, what can you expect from the shiny, new, SpinGenie Blog? Well, a little bit of everything! If you want to know how to play games such as table games, slot games, and more, as well as intel on the latest and greatest online slots in the UK, and exciting upcoming releases you won't want to miss out on. If you want to be the first to know anything casino-related, including new features and promotions from us, then you're going to want to bookmark our blog page. 
Lastly, our blog will be the new home of our helpful FAQ's, which are great for our new players, and useful for our returning players to refresh their memory. Overall, on the SpinGenie blog you'll find all the information you need divided across the following categories:
Slots:

Here you'll find everything slots-related from guides, tips, and more.
News:

This is the page you'll want to follow if you want to be in the know on all new things coming to SpinGenie such as site updates and new game releases.
Promotions:

Here you can keep up to date on the many fabulous promotions, events, and bonuses on offer at SpinGenie.
Ask Genie:

This is our name for our helpful FAQ section. If you need to know how to play any of the games on our site, or how to access certain features of our site, then this is the place for you. 
Other Games:

If you love everything about table games, live casino, and more, then this is the page for you. Here you'll find information on popular casino games such as Blackjack, Slingo, Poker, Roulette, and more. 
Discover the best Online Slots and Casino Games at SpinGenie!
SpinGenie Blog is the place to be as you'll always be the first to know about all that's coming to our site such as new games, promotions, and events. If you're new to SpinGenie, then you'll find our blog a handy tool for getting to grips with how our site operates. You'll also find out how to play some of the latest and greatest casino games out there with our simple how-to guides under the 'Ask Genie' page. 
We hope you're as excited about the SpinGenie blog page as much as we are, be sure to check out everything that's on offer.